Staff retention has always been a crucial issue for organisations, and that's unlikely to change in 2023. In a fiercely competitive labour market, companies must work harder than ever to retain their talent.
Here are some recent trends in employee retention and key tactics for keeping your best people on board.
Understanding the employee retention problem in 2023
The employment market will remain highly competitive in 2023, with competent employees being in great demand.
Employee retention is crucial and that's particularly important for roles which require skills that are in high demand, and low supply. LinkedIn found that 93% of organisations are concerned about employee retention. Alongside that 87% of HR leaders have set employee retention as the number one priority in the coming years.
Remote working is playing a big part in businesses' ability to retain staff. The pandemic showed that working remotely doesn't compromise productivity, and it's extremely popular with employees. In fact, FlexJobs' Career Pulse Survey found that 57% of respondents said they would look for a new job if they couldn't continue to work remotely.
A positive workplace culture is also critical for employee retention. That sits alongside having a clear purpose and mission that employees align with. As Simon Sinek puts it:
"If you hire people just because they can do a job, they'll work for your money. But if you hire people who believe what you believe, they'll work for you with blood, sweat, and tears.
What makes a good employee retention strategy in 2023?
Putting a strong employee retention strategy in place will be crucial for companies looking to retain staff over the coming years. That might include:
Making sure employees are paid competitively:

In the current candidate-driven market, companies need to offer competitive salaries and benefits if they are to attract and retain talented employees.
Offering prospects for career advancement:

Investing in employees' professional development will make them feel more appreciated and engaged in their jobs – and it can help to address the skills gap that's affecting many sectors.

Pew Research Center

found that 63% of employees who quit their jobs cited a lack of advancement opportunities as their primary reason for leaving. Giving staff clear pathways for career progression will help to keep the best. According to

LinkedIn

, 75% of employees are more likely to stay with a company if promoted from within.  
Developing a positive culture:

A healthy business culture can help to recruit and retain top personnel – ultimately it's what will allow people to thrive. To foster a genuine culture you need to understand what employees need and want. That will be different for different people, but right now, inclusion, well-being and work-life balance are top of the list for many. And nurturing a culture of respect is crucial. The

Pew Research Center

survey mentioned above, also found that 57% of employees who quit in 2021 did so because they felt disrespected at work.
Putting in place flexible work arrangements: Flexible work arrangements, such as remote work choices, flexible scheduling, and decreased hours, will be crucial for employee retention in 2023. You can read more about the power of flexibility in our blog.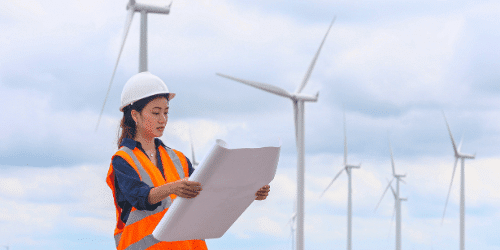 Assessing success in employee retention in 2023
Putting a strategy in place is all well and good, but how do you know if you're getting it right? The following measures will help companies to measure and assess how well their staff retention strategies are working. Because you need to consider more than how many people show up to work each day. 
Employee turnover rate:

This is obviously the key indicator when reviewing the success of your retention strategy. Monitoring the number of workers that leave your organisation over a specific time period can determine how effective your retention strategy is.
Employee happiness:

Having employees rate their happiness and well-being at work can give a strong indication of how many might be looking to leave the organisation. While this can be measured through frequent staff surveys, regular, honest conversations are the best way to find out how employees are really feeling, and what can be done to improve their work life.  
Employer brand:

Monitoring the company's reputation and brand among existing and prospective workers can help to determine retention success. It can also flag up any areas of the organisation's culture that could be improved. 
It's all about the people
Staff retention will be a big concern for businesses in 2023. But with smart strategies in place, companies can keep great personnel and remain competitive in a shifting employment market. Employee retention could even give businesses a competitive advantage for the years ahead. Because your people are your power.
It can also be about finding the right people. Recruiter on Demand specialises in sourcing the best candidates for your vacancies – even the difficult ones. Your assigned TAs are supported by a network of other TAs and Sourcers, all experts in their fields and sectors. Whatever your requirement may be, Recruiter on Demand can help. Contact us today and find out more.